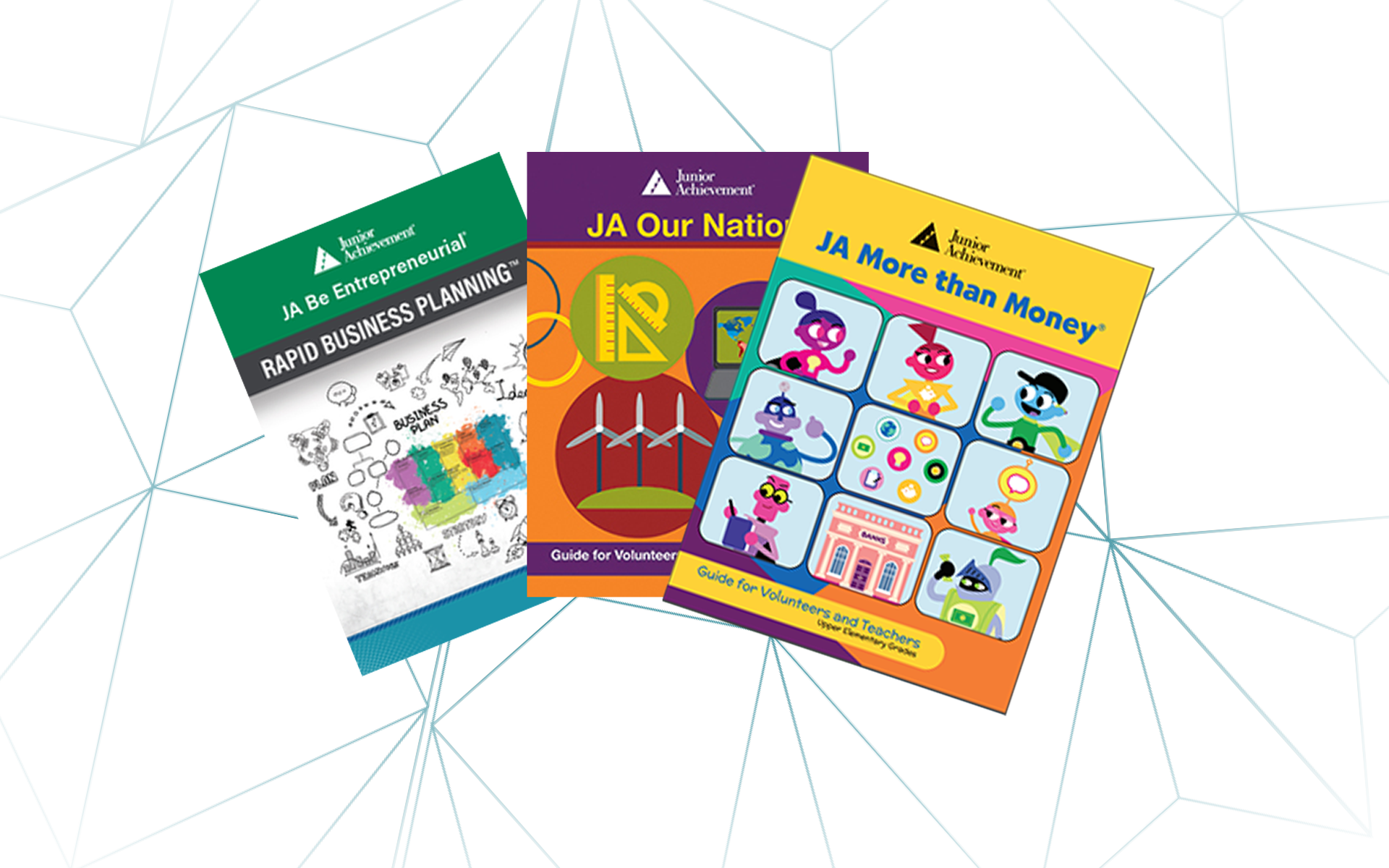 JA Programs
All JA curriculum is listed below. If desired, you can filter by first selecting a grade level, then a pathway.
Learn How You Can Volunteer
This program is administered by JA of Alachua County
We understand that as a community we are worried about the current extended break causing students to fall behind. The curriculum contained in all Junior Achievement programming aligns with Common Core State Standards, National Standards for Financial Literacy, and 21st Century Skills. We have worked hard over the past week to make version of our curriculum available to our community in order to support the educational achievement goals of students.
Education Level: Elementary School, Middle School, High School
Financial Literacy
High Financial Literacy
Entrepreneurship
High Entrepreneurship
Work Readiness
High Work Readiness
Learn More About Virtual Junior Achievement Programs
Classroom Based
After School
Virtual
JA Economics for Success gives students the information needed to build strong personal finances, a cornerstone to a happy, secure life. Students learn the importance of exploring career options based on their skills, interests, and values. They also learn about spending money within a budget; saving and investing wisely; and using credit cautiously. (Grades 6-8) The program includes six 45-minute sessions, with additional extended learning activities and optional digital assets offered throughout.
Education Level: Middle School
Financial Literacy
High Financial Literacy
Work Readiness
Moderate Work Readiness
Entrepreneurship
Minimal Entrepreneurship
Learn More About JA Economics for Success®